You already heard this expression? She is used to mention itself to some thing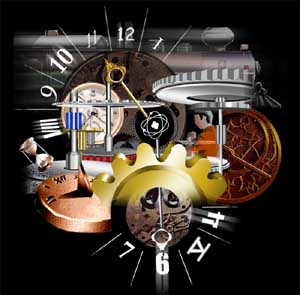 that functions direitinho, with regularity to all test.
The atomic clock is moved by the radioactivity emitted for a cesium rock. It measures the time in nanoseconds (or one bilionésimo of seconds). But, exactly thus, he delays 1 each according to 3 million years!
That it clock better only more necessary of the world, developed for one has equipped of American scientists German and. It uses a mercury atom as combustible, and counts on the aid of a laser ray.
This super clock divides as in a quatrilhão: the femtossegundos. Most incredible it is that it alone according to delays 1 each 3 billion years!